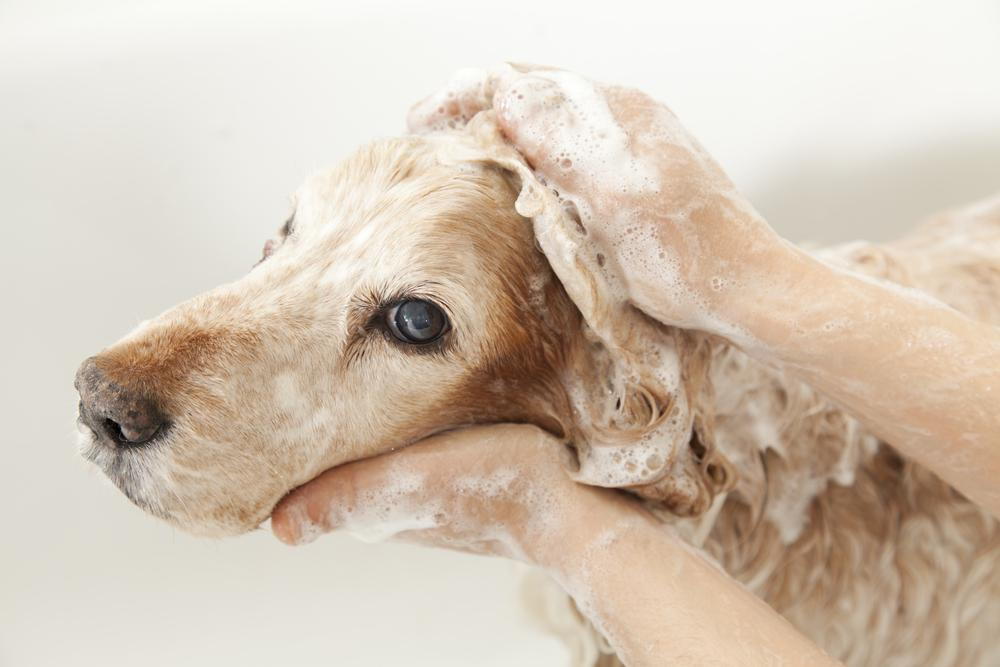 Having an encounter with a skunk is never going to be fun. Of course, no one in Normandy Park WA or Burien WA will go out of their way to go get skunked, which is also usually the case for pets. If a dog ever has an encounter with a skunk, it can be difficult to remove the stench. That's why at Posh Puppy, we are here to help you understand how to de-skunk your dog properly.
Tips for De-Skunking Your Dog
Certain old-fashioned remedies can be used to de-skunk your dog in addition to procuring the services of our groomers. One common idea is to use tomato juice, but the juice itself does not get rid of the smell. Rather, the juice is strong enough to mask the smell, leading it to be only a bandage on the problem. Instead, you should consider mixing hydrogen peroxide, baking soda, and dish soap together for an effective de-skunking cleaner.
Work it through your dog's fur, let it sit for five minutes, and rinse thoroughly. Be sure to protect your dog's eyes, as the solution can irritate their eyes. The best way to avoid your dog getting sprayed in the first place is by keeping your dog in at night and avoid letting them out without watching them. Skunks are not aggressive, so it's up to your dog not to scare them.
Contact Us for Proper Grooming in Burien, WA
If you have cleaned your dog and they still smell like skunk, contact our grooming office to find out how we can help. We offer more than cleaning by also providing pet dental care and a pet spa experience. We are committed to keeping your dog clean so that they can stay healthy and happy. Contact us at Posh Puppy to learn more about how we help dogs in Burien, Normandy Park, South Seattle, and surrounding areas.